The average hours spent a day using a mobile is 2.8 hours, with 90% of that time spent within apps. It is a big business to be involved in. Therefore, you need to start off right and get your optimization on point from the beginning.
Give your app the best chance to be visible to your users and do not ignore app store optimization for short.
What is ASO?
It is just like Search Engine Optimisation (SEO) which is for websites, only app store optimisation is for mobile apps. The function of optimisation is to improve the visibility of a mobile app in an app store such as App Store for iOS, Google Play for Android, Windows Store for Windows Phone or BlackBerry World for BlackBerry.
To be more specific, the optimisation process ranks apps via keyword search in the store and pushes the app into top charts when it has got it right. Because the app is not at the top of the charts it is now more likely to drive more downloads.
The key is to make your app as visible as possible to your potential users. Sounds simple right?
Moz explains optimization is two-fold, you need to find out the words that your potential users are searching for that relate to your app, and secondly, your app must look inviting.
Six Elements to Focus on To Improve Your ASO

This may seem simple but don't go for the obvious choice! Yes, by all means, put your brand name into the title but try to include a keyword or two. Apps with a keyword included having a 10.3% higher ranking than those without.
2 simple words … Keywords Research. In the app description, this is where the main chunk of your keyword research comes to life. Be aware – users reading the description, are human so make sure it makes sense and do not and I repeat DO NOT stuff it with keywords.
Your app icon is one of the first elements of your app that users see, so make a strong first impression. Be sure to test to get it just right. It's essential to make a strong first impression that communicates your app's quality and purpose.
Select a primary category that best describes the main function of your app. Your app might, however, qualify for more than one category. Do some research into which one is searched more and go for it. Some similar categories could be more popular than others. Keep an eye on these, however, as trends change. A keyword could be popular 1 day and not the next.
The app shop window. Your app store screenshots should be exciting and not boring or predictable. The screenshots of the app visually communicate the user's in-app journey.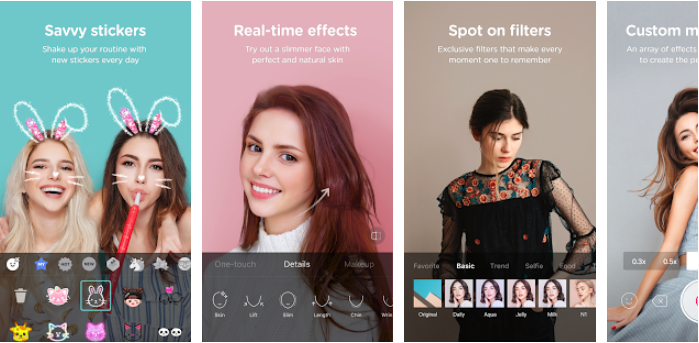 Don't be like many brands who ignore this. You want to reach as many users as you like so why limit yourself by not speaking their language. If a potential user speaks French then so should your app name, app description. Even make sure the price is in the applicable currency. Localization doesn't always mean translation. For example, the name of your app can mean one thing in one language and another in a different language (which can be embarrassing sometimes)

Why is ASO Important?
We know what optimization is but why is it important? Besides the fact that apps are big business, but users are actually happy searching for apps. 50% of daily active users search for apps at least once a week. Studies have shown that 63% of apps are discovered through app store searches, which is over half! If that doesn't convince you to give it some consideration then this next stat will.
A staggering 83% of iOS apps are effectively invisible, and deemed as Zombie Apps! Just in case you are wondering, a zombie app is an app that does not appear two out of three days in the top 300 lists on the App Store. Investing time into optimization is, therefore, a must! You don't want to be in that 83% of invisible apps.

It takes time!
App store optimization is not a one time job and it can feel like a never-ending run or shovelling snow when it's still snowing. Consequently, today, the most common approach to optimization is no approach at all. It's all about trial and error. Continually test and experiment with your keywords to rank well and therefore, drive more traffic to your download page. ASO is a day-to-day business when it comes to keyword rankings, so it is important to not forget about ASO … it is not a one-time job.
If you're not using ASO to increase your app's search ranking, you're missing out on the largest discovery channel available to your app. Don't be caught in the Zombie app apocalypse! Use app store optimization to remove the cloak of invisibility ⚡️covering your app and increase the chance of revealing your app to potential users. Yes, it may be time-consuming but it is very important. You want your app to be in that 63% of apps that are discovered through searching. By knowing what your users are searching for thorough keyword research you can increase your chances of being highly ranked for keywords or your category.